The Flying Squirrel Wireless Assessment Tool Suite
To enhance the security posture of DoD networks, Flying Squirrel provides real-time wireless discovery, integrated visualization and mapping, and post-hoc analysis capabilities. These capabilities are provided in the Flying Squirrel Wireless Assessment Tool Suite via the Flying Squirrel, MeerCAT-FS, Caribou and Ubertooth One components. For a complete description of the Flying Squirrel Suite of technologies, please visit the Naval Research Laboratory (NRL) Center for High Assurance Computing Systems (CHACS).
Overview
Flying Squirrel Wireless Discovery/Mapping Application
MeerCAT-FS
MeerCAT-FS is a visual analytics tool designed to help locate wireless assets and networks, and assess the wireless cyber risks to your organization. Initially developed for and in close collaboration with the U.S. Department of Defense, MeerCAT-FS integrates data from the Flying Squirrel wireless discovery security application to provide a unified view of detected wireless devices, their vulnerabilities and threats. It is used to compare and analyze multiple Flying Squirrel wireless discovery runs. Post-hoc analysis can be performed by utilizing its key features, such as time trend analysis, wireless topology discovery, profile filtering, and communication pattern analysis, turning Flying Squirrel's wealth of data into meaningful, actionable information.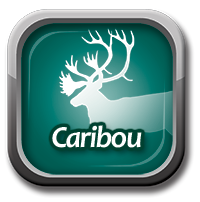 Caribou
To accurately map both known and unknown IEEE 802.11 transmitters in Flying Squirrel, location awareness is essential. In outdoor situations, GPS easily provides this location information. In indoor situations however, a reliable GPS signal is not likely to be available, thus requiring the user to manually enter position information for collected data points, which is time consuming and limits the accuracy of the transmitter map.
To provide indoor tracking capabilities for Flying Squirrel, NRL developed a GOTS inertial measurement sensor called Caribou that uses inertial, magnetic and barometric sensors to provide position information in the absence of a GPS signal. To eliminate the need for two separate devices, Caribou also provides an integrated GPS device for outdoor tracking. Caribou integrates seamlessly with Flying Squirrel, requiring the operator to simply clip the unit to their belt, plug in a USB cable, and for indoor application, pick a starting location.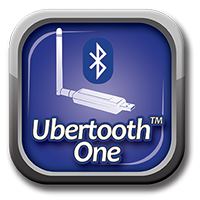 Ubertooth™ One
Based on the powerful LPC175x ARM Cortex-M3 microcontroller with full-speed USB 2.0, the Ubertooth One is a great way to develop custom Class 1 comparable Bluetooth devices. One thing that sets the Ubertooth apart from other Bluetooth development platforms is that it's capable of not only sending and receiving 2.4 GHz signals, but can also operate in monitor mode, monitoring Bluetooth traffic in real-time. Ubertooth One is a development tool. It has not been tested for compliance with regulations governing transmission and compliance and reception of radio signals.
Key Features
Wireless Discovery:
Easy to use graphical interface with both Windows and Linux

Supports 802.11a/b/g/n

Real-time protocol analysis

Cloaked network discovery

Arbitrarily filter, search, and sort networks

Statistical analysis of captured network traffic

Customizable report generation
Wireless Mapping:
Real-time signal strength interpolation

Real-time drive path and logical network visualization

Integrated Geographic Information System (GIS)

Google Earth export

Filter netwroks by geographic area

Blueprint overlay
Visual correlation and representation of wireless discovery data

Big picture overview, filter, and drill-down for details

Geographic visualization of location and movement of wireless devices

Visual tracks of threats moving inside a building

Historical analysis of wireless risks and remediation

Identification of same threat recurring across locations and time

Profiles of suspicious behavior patterns

Built-in reporting

Works on standard PC or laptop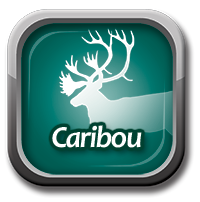 Inertial, magnetic, and barometric sensors for indoor tracking

Built-in GPS for outdoor tracking

Ruggedized enclosure – 3˝ x 1.25˝ x 2.5˝

Tilt compensated compass

USB powered, no need for batteries

Easily mounts to an operator's belt

Sensor data is transferred to Flying Squirrel via USB

Blueprint overlay into Flying Squirrel
2.4 GHz Transmit and Receive

Transmit power and receive sensitivity comparable to a Class 1 Bluetooth device

Standard Cortex Debug Connector (10-pin 50-mil JTAG)

In-System Programming (ISP) Serial Connector

Expansion connector intended for inter-Ubertooth™ communication or other future uses

2.4 GHz Duck Antenna Included
Frequently Asked Questions
MeerCAT provides support for collaboration and reporting, making it easier to share, compare and report information. The Report Generator creates quick and accurate reports using an advanced template-driven report building technology and drag-n-drop functions to easily and seamlessly incorporate important visualizations into security incident assessment reports. This technology significantly reduces human error in reporting, streamlines report generation and abbreviates the time to complete them.
Documents
The following documents are available for Flying Squirrel:
The complete library of available Flying Squirrel documentation including:
Flying Squirrel Overview Documentation

Flying Squirrel CONOPS

Flying Squirrel Authority to Operate (ATO)

Caribou Setup Instructions

MeerCAT-FS User's Manual

MeerCAT-FS Post-Hoc Analysis Training
Purchase
Get the Wireless Discovery &
Mapping Software FREE
Access to download the Flying Squirrel application is limited to personnel with a government Common Access Card (CAC).
To obtain the Flying Squirrel software, please contact the NRL Center for High Assurance Computer Systems at [email protected]
Additional information:
Payment:
We accept Credit Card payments through Visa and MasterCard. We also accept Government Purchase Orders.

Taxes:

Prices do not include sales tax where applicable. Federal government and non-New York State resident purchasers are exempt from state and local sales taxes. Purchasers residing in New York State must provide a copy of your tax exemption certificate to be exempted from payment of sales tax. If you purchase from the Flying Squirrel Online shop, you can

upload your tax exempt certificate

directly to us.

Flashing and Casings:
Ubertooth™ One devices are delivered with software pre-loaded. Custom plastic cases are provided for each device ordered.

Order Lead Time:
Caribou and Ubertooth™ One devices are typically shipped within 48 hours from time of purchase. If you are purchasing a large number of devices, depending on inventory, we may provide incremental shipments to you.
Lead time for out-of-stock Ubertooth™ One devices is 2-3 weeks; Caribou may be up to 8 weeks.